Every week seems to bring a new health emergency or disaster. More and more Californians are evacuating their homes in the face of wildfires and more than 80 percent of residents in Puerto Rico still don't have power after Hurricane Maria. With no slowdowns in sight, every state—including places far from the coasts, like Colorado—must be prepared for emergencies, capable of responding to threats, and resilient enough to recover.
But thinking about these crucial elements often comes too late, after a tragedy has already shattered infrastructure and destroyed lives. In Colorado we want to make sure we don't end up looking back at an 'unexpected' crisis and discussing what we could have done better—we want to prepare our public health system for those challenges today with the right resources and the right data.
What's more, true health security goes beyond just guarding against natural disasters. For example, figures from this year's statewide flu report show that Coloradans are ending up in the hospital at higher rates than usual, which suggests that this flu strain may be particularly dangerous for seniors. But by using the National Health Security Preparedness Index—a measure of our state and national capacity to prepare for, respond to, and recover from emergencies that pose health risks in the United States—we don't have to guess what we need to do to craft a strong response to everyday issues like flu outbreaks. The Colorado Department of Public Health and Environment (CDPHE) is using data from the Index to set goals and strategies, and start talking to and working with potential allies outside of the public health world.
Of course, getting out of our silos and working in concert with state healthcare systems, community planners, and other government agencies is not an easy task. All of these organizations are often dealing with their own overstretched budgets to meet their own priorities and goals, so it can be difficult to ask more of them. But ultimately, each of these groups will have to tackle the next health security challenge, and a coordinated response is better for all Coloradans.
Our department can make that case by looking at measures within the Index that are beyond our traditional wheelhouse to find shared priorities. For example, we know that the number of physicians serving a given population is crucial to how well we can respond to and recover from an emergency, but Colorado is falling behind. Our local hospital and physician associations likely already know that we have physician shortages, but we can use this information for better planning and preparation.
Every state has its share of destructive natural disasters and horrific man-made tragedies, we just don't know when or where they will strike. That doesn't mean we should wait until the aftermath before developing a response. We need to act now to build an agile public health system, but we can only do that if we have the blueprints. With so many things that can go wrong, getting to true preparedness can be an incredibly difficult, often fuzzy process. That's why it's crucial that we have the right resources to do this work, including active Coloradans that participate in organizations like local Medical Reserve Corps and National Voluntary Organizations Active in Disaster. We know what it takes to be prepared for the worst-case scenario, and it's never too early to start.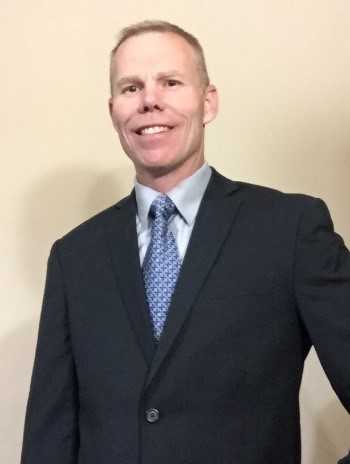 Dane Matthew, MAEd, MMAS, is the director of the Office of Emergency Preparedness and Response at the Colorado Department of Public Health & Environment.  Since June of 2016, he has led the state's public health and medical emergency preparedness and response program.  He is ensuring all 64 counties and the nine regional healthcare coalitions in Colorado are prepared to respond to and recover from incidents adversely impacting health and the environment. Matthew's experience as a military officer, combined with the skills he developed while a firefighter and executive director of a Colorado Special District, make him a skilled strategic planner, leader, and consensus builder. He continues to grow his knowledge of public health and medical EPR and propel Colorado's program forward to ensure the state is prepared for when someday is today.